Musicians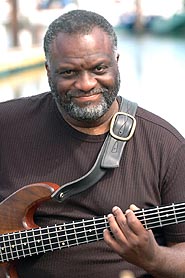 Tony Saunders: Bass Guitar
Tony grew up jamming with his Dad, Merl Saunders, and friend, Jerry Garcia. Tony received his first piano lesson from Herbie Hancock and was awarded a fellowship at the prestigious San Francisco Conservatory of Music for piano. His first bass guitar was a gift from Tom Fogerty, brother of John and rhythm guitarist for Creedence Clearwater Revival. Tony has gone on to win many awards including 2 Emmys for playing bass. The list of musicians that Tony has toured and recorded with on bass includes: Abba, Average White Band, Band of Gypsies, Bo Diddley, Bob Weir, Buddy Miles, Captain & Tenille, Chaka Kahn, Clarence Clemmons, Cole Tate, Crosby Stills & Nash, David Crosby, David Grisman, Edwin Hawkins, Elton John, Eric Clapton, Jerry Garcia, Joe Sample, Merl Saunders, John Sebastian, Johnny Mathis, Leif Garret, Leon Russell, Louis Walker, Mitch Mitchell, Neal Schon, Narada Michael Walden, Noelle Hampton, Norton Buffalo, Patti LaBelle, Paul Butterfield, Rick Danko, Ringo Starr, Ron Wood, Sly Stone, Stevie Wonder, Terry Haggerty, Tony Bennett, and Zero. In the late 70's, Tony was Eric Clapton's roommate for six months.
Tony isn't afraid to venture into new areas. He's demonstrated his incredible versatility by writing the music to the stage play "Zetta" (performed in San Francisco by A.C.T.) and also assumed the role of musical director for the show. The success of that show led Tony to become musical director of "Rock Justice" written by Bob Heymen and Marty Balin of Jefferson Starship. Tony also won New York Film Festival Grand and Silver Award for educational compositions.
Tony and the Manthing get extra-terrestial with their skills on the "Saunders & Manring bass duet" video.  The funky king lays down the law in the "Tony Saunders bass solo. Don't miss the Tony & Stu Jam video as two of rock's greatest bass players trade riffs that shake the foundation of the Sweetwater at the 2007 Rock for Hope! Hold on for the ride as Tony raises the roof of the Sweetwater with his bass jam on the "Thank You" video.
www.tonysaunders.com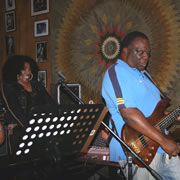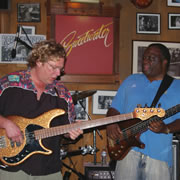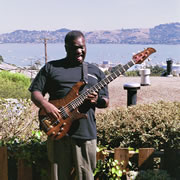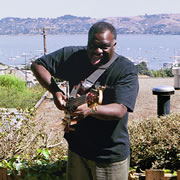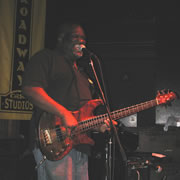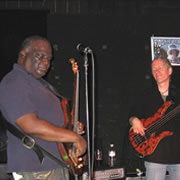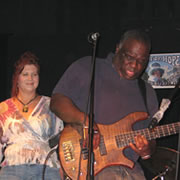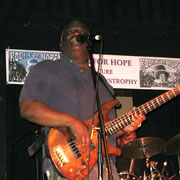 View more photos in our Gallery »